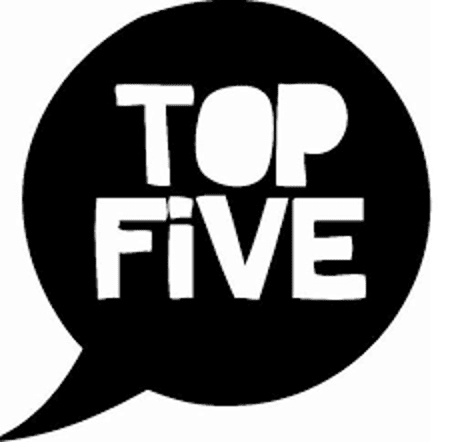 SHERYL'S TOP FIVE
Things You Can Do to Prepare Your Home for Sale During Covid-19
5. KEEP IT CLEAN AND NEAT!
Now like never before, clean is key. The importance of home cleanliness while selling your home during COVID-19 cannot be overstated.   If your property doesn't look clean from the "first impression" (sometimes even in photos), some buyers might not take the step of looking at your house in person.  I personally have had clients who "took one look" inside a doorway, saw an unclean house, and decided to move to the next house.
During Covid-19, "clean" has taken on a whole new meaning.  It means "sanitary."  And you should get it really clean before having people tour your property, and preferably before marketing photos are taken.   Clean the floors, wipe down "high touch" surfaces, such as door knobs and counter tops (preferably with sanitizing wipes), and if you can, take the step of washing the windows can "shed a positive light" on the house, too.
Don't underestimate the power of smell!  Take out the garbage and the kitty litter regularly while marketing your home.  Try to avoid heavily fragranced "air fresheners" or "diffusers" because it might seem like you're trying to cover up a problem, and some buyers are sensitive to strong fragrances.  If you smoke, it is best to smoke outside the home during marketing the home.  If your home has some strong residual odors from smoking or other issues, consider using an "air scrubber" or ozone generator to pull strong odors out of the home before showing it. (But be sure to get family and pets out of the home while heavy duty air cleaners are being used.)
Neatness (like cleanliness) "shows off" your home to its best advantage. While your home in on the market, be ultra-detail-oriented about neatness, and it will pay off. Neatness is essentially putting everything in its place and making things look orderly. Make the bed, hang up the clothes in the closet, straighten the towels on the rack.  And avoid using your closets as a quick "catch all" where the clutter is stuffed at the last moment.  Trust me, potential buyers want to see the insides of the closets  and being hit by an avalanche of "stuff" when they open the closet does not leave a good impression.
4. DOWNSIZE YOUR STUFF: LESS IS SO MUCH MORE
People looking to buy a home are not there to see your furniture, they are there to see the house.  So, "less is more" when it comes to furniture and other décor choices.   The more furniture packed into your home, the smaller and less spacious your home feels to the potential buyers.  Having dozens of pillows stacked on beds or throw blankets on every chair or couch ends up feeling cluttered.  An open, airy, bright room feels much better to a potential buyer than a home filled with furniture and personal keepsakes.
Before putting your house on the market, do a detailed walk-through of your house (preferably with a friend, a realtor or a style consultant) to carefully consider what pieces of your furniture can (and should) be put in storage while marketing your home.  Remove your family photos.  Box up the trophies.  And, for goodness sake, get the animal heads and hides out of there.  When in doubt, leave it out.
3. MAKE IT AVAILABLE
Want to get a great buyer?  Make sure LOTS of people can see your home as soon as possible!
If possible, move out before marketing, or go on a trip for the first week on the market.  The best-case scenario for a quick and profitable sale is to have showings booked all day long with no interruption.  You want to create a sense of urgency for buyers to make a prompt offer and keep up that "sizzle" energy about your home to sell it fast.  The best way to do that is for potential buyers to know lots of other people are eagerly awaiting their chance to see your home in the first few days on the market.  This is when you are most likely to get that coveted "multiple offer" situation where buyers are competing to buy your home.
On the other hand, if you or your family or your tenants are always at home and need time to vacate the home before a buyer can see it, that throws a "wet blanket" on the "sizzle factor." Many buyers, especially those coming from out of town, only have a short time slot to tour the houses they are considering buying.  If your house is not available when they need to see it, those buyers move on to other properties.  As the old saying goes, in sales, "the be-back bus never comes back."  Once a buyer moves on to another house, you may have lost the best buyer for your home.
You want to sell your home to the very best buyer, so make it readily available at a moment's notice.  (Also, see item 5., keep it clean and neat all the time because you never know when the perfect buyer is going to want to see your house.)
2. STAGE YOUR HOME — OR MEET WITH A DECORATING CONSULTANT
Furnishings, paint colors and décor items can make or break how a home shows.  The problem is, most of us don't live in a terribly stylish way.  And we can be somewhat sentimentally attached to our personal décor choices which won't necessarily have universal appeal.
Making the right décor decisions can have a big impact on landing (or not landing) a super favorable sale.  Your goal is to make the home feel like a relaxing organized oasis where the buyer wants to live.               A stager or decorating consultant can give insight into how buyers look at properties, and what decorating trends are most appealing to buyers.
A few key concepts to keep in mind:
"Keep it simple", keep it classic, keep it neutral

Avoid dark or super bright paint colors
Avoid dated or overbearing wallpaper
Avoid lots of wall hangings, posters, painted on designs
Avoid excessive throw pillows and blankets (see the "less is more" item above)
Consider a fresh coat of neutral paint, especially a light gray with contrasting bright white trim
Lighten up the bookshelves, both in color and density
Pack up the dolls, beanie babies, toys, and stuffed animals
"Stage" closets, make them look spacious and organized
Make the linen close and bathrooms look like a spa experience (simple, clean, relaxing)
Remove "silk flowers" and potted plants. If you must have flowers, make them fresh cut in a nice vase and replace them when they wilt
Clean the garage: sweep, organize, get the spiders out, make it welcoming! Many people like spending time in the garage, so may it look good!
Don't forget the yard! Clean it up, plant some cheery flowers and set out a relaxing seating area. Help the buyers imagine how nice it will be to sit in the yard and relax
1. CONSULT A REALTOR EARLY IN YOUR HOME SALE PROCESS!
Real Estate brokers are experts in helping you navigate every step of the home sale process.   Your realtor will work for you to help you get the best sale price and terms for your home in the shortest amount of time possible, and they can guide you thoughtfully all along the way.
Realtors have access to loads of data about your home and all the homes that are "competing" with it.  They can prepare a "Comparative Market Analysis" ("CMA") to give you data to help you decide the most strategic price for listing your property.  You can feel confident that you have considered the information needed to decide an effective strategic sale price.
Realtors have connections to people who can help you effectively market your home.  Throughout the process of readying your home for sale, you will come across things that need to be done and that you don't have the time or ability to do. Realtors can connect you with the right people with the right skills – painters, plumbers, contractors, landscapers, stagers, etc. –  to make this process easier for you.  And, when working with a realtor, you may even be able to arrange to have these workers paid from the proceeds of the sale, so  you don't have to pay "up front."
Realtors guide you through the complex contractual negotiations involved in a real estate transactions.  For many people, a home sale is the largest business transaction they will ever do.  So, it's critical to have the assistance of a professional realtor on your side to make sure the complex contract documents are handled to your best strategic advantage.
Plus, Realtors don't get paid until your home sells.  So, again, you don't need any money up front to get all the Realtor's expertise, skill and guidance for a successful marketing of your home.  Realtors help you maximize your sale price and they earn their commission by their unwavering commitment to helping you achieve a successful sale.